The largest concentration of shops in the downtown area is on Kneza Mihajla Street, Terazije Street, Čika Ljubina Street, Kralja Petra Street and Kralja Aleksandra Boulevard (up to the Monument to Vuk Karadžić). Since you will have seen most of these shops in other European cities, we have decided to draw your attention to the authentic local shops and products.


Serbia's national drink is rakija (rakia), a strong distilled alcoholic beverage made from various fruits, Šljivovica (plum rakija) being the most popular. Among Serbs, it is considered to have healing properties, heartily recommended for both external and "internal" use. Rakija is also made from

apricot (Kajsija), grape (Loza), pear (Viljamovka), quince (Dunja), apple (Jabuka), honey (Medovača), while Travarica, Komovica and Kleka are made when rakija is mixed with medicinal herbs. If you want a Šljivovica as a souvenir, we recommend Jelički Dukat, Zlatna dolina, Stara sokolova (Old Falkon), Gorda and Šljivovica from Kovilj Monastery.
Rakia&Co, Terazije 42; Tel: 2643-158. Open 9-21, Sunday closed. The largest selection of rakija.

Serbia has a long tradition of wine making. Be sure to try local white wines Tamjanika (Minić Winery), Morava (Jelić Winery) or Triumph (Aleksandrović Winery), as well as Rosé wines Tarpoš (Vrbica), Mina (Stemina Winery) or Varijanta (Aleksandrović Winery).
Recommended Red wines: Dečani Monastery wine, Cabernet Franc (Radovanović Winery), Game (Raj Winery), Regent (Aleksandrović Winery), and Prokupac (Ivanović Winery or Braća Rajković Winery).
The authentic liqueur wine is the famous Bermet (Živanović or Kiš Wine Cellar).
Riznica Vina (Wine Treasure), Ruzveltova 48, Tel: 3089-266. Open 10-20, Sunday closed. Great selection of wines,

spirits, very

good prices

.


Compania de Vinos, Kalenićeva 3 (near Kalenić Market), Tel: 2436-050. Open 9-21, Sun. 9-14:30. Excellent selection of wines.
Srpska kuća vina (Serbian House

of

Wine), Bra

-

ničevska 1

(near St Sava Temple)

, Tel: 3836-965. Open 9-21, Sunday closed.
Wonderland, Svetog Save 25; Tel: 3830-455. Open 8-21, Sunday closed. Wines, spirits and a fine assortment of sweets.
Supermarket Concept Store, Uzun Mirkova 8; Tel: 4081-368; Open Mon-Sat. 10-22, Sun. 12-20. An out-of-the-ordinary place where you can purchase hard-to-find and curious home accessories, unique pieces of clothing designed by young fashion designers, cosmetics and gifts. supermarket-online.rs.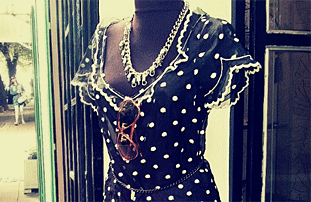 Jane Doe, Kapetan Mišina 17. Open: Mon-Fri. 12- 18, Sat. 12-15. A vintage boutique that specialises in one-off pieces from the 1920s to the 1980s, redesigned clothing & vintage inspired creations by young designers. The staff will be happy to provide info about clubbing and concerts.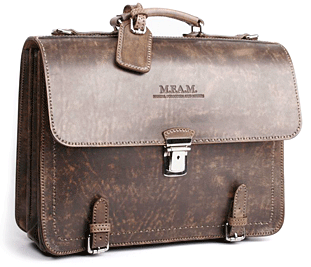 The Manual Co. Delta City, corner of Jurija Gagarina and Dr Agostina Neta St. (New Belgrade), Tel: 2203-808. Open Mon-Sun.10-22. Bulevar kralja Aleksandra 52, Mon-Fri: 9-21, Sat. 9-18. Handmade bags and accessories of finest leather. The stylish design will turn heads, wherever you are.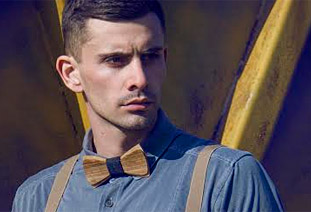 Wooden bowties. Bowties, handcrafted from quality wood, combined with fabrics and metal.Orders at Tel: 06315101650. Personal pickup. Choomic Design District - Atippi. Open: Mon-Fri. 12-20, Sat. 12-16. By Nemanja Stojanović.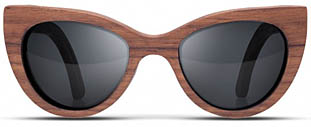 PRAY sunglasses. Handmade and unique wooden sunglasses for men and women. Points of sale: "Makadam", Kosančićev venac 20 (Tue-Sun. 12-20), "Wish" Nikole Spasića 4 (Mon-Sat. 11-21).




In every part of the city you can find small stands open 24hrs where you can find a large selection of cigarettes as well as few blends of rolling tobacco.
Davidoff Shop, Đure Jakšića 11; Tel: 2637-690. Open 9:30-23, Sunday closed. Cigarettes, Cuban and Dominican cigars, whiskey, cognac and champagne.
La Casa del Habano, Kneginje Zorke 2; Tel: 3830- 533. Open 10-24, Sunday 13-23. The place to enjoy Cuban cigars. Classy decor and one of the largest walk-in humidors in Europe with a comprehensive range of the finest cigars and whiskey. julieta.biz



| | |
| --- | --- |
| Srbijamarka, Takovska 7; Tel: 3343-248. Open 9-18, Sat. 9-14, Sunday closed. Serbian annual stamp series (definitive and commemorative stamp series). | |


AS Gallery, Skadarska 27 (Skadarlija), Tel: 3239- 242. Open: 10-21, Sunday closed.
Beograd Gallery, Kosančićev venac 19, Tel: 3033- 923. Open: 9-19, Sat. 9-15, Sunday closed.




One weekend in a month is reserved for antique fair in Slavia Hotel (Slavija Square, entrance from Makenzijeva Street). Open 10-16. Hotel Tel: 3084- 800. Some stalls at Kalenić Market are selling second-hand bric-a-brac where you can stumble across an interesting find. You can find used books and comics on the 1300 kaplara Street.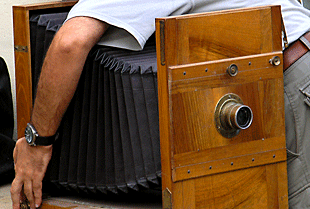 Antique Art, Cara Uroša 12; Tel: 2627-994. Open 10-20, Sat. 10-15, Sunday closed.
Zarić, Vuka Karadžića 9; Tel: 2185-347. Open 10-20, Sat. 10-15, Sunday closed.




Leila, record shop, bar & gallery. Light snacks and breakfast. Gospodar Jevremova 6, Tel: 3247-258, leila.rs. Open: Mon-Sat. 10-22, Sun. 11-22.
Dallas Music Shop, Sremska 2 (corner of Kneza Mihaila and Sremska Streets, Vulkan Bookshop basement), Tel: 2639-060. Open 9-22, Sun.11-22.
PGP RTS, Jug Bogdanova 2 (Zeleni venac Bus Station), Tel: 2631-732. Records shop of the Serbian national broadcaster. Ethno, sacred, jazz music...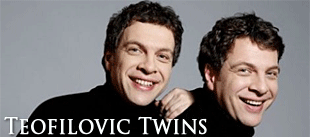 Beoizlog, Kneza Mihaila 6; Tel: 2631-721. Open 9-21, Sun. 10-15. Belgrade souvenirs: T-shirts, calendars, old photos, old maps, books, stationary with Belgrade themes.
| | |
| --- | --- |
| Beosuvenir, Zeleni venac - Jug Bogdanova 2 (bus station); Tel: 2631-423. Open 8-20, Sat. 9-17, Sun. 10-15. National costumes, Pirot rugs, ceramic, glass, rakija. | |
Galerija Stari zanati, Bulevar oslobođenja 15 (blizu Slavije); Radno vreme: Pon-Sub. 10-21. Korpe, stolnjaci, keramika, sapuni, drvorez...
* Pirot rug is probably the only hand-woven rug in the world that has no reverse side, but two faces. It is lighter than the Persian type of carpets and is known for specific patterns that have different symbolism. It is covered by a Protected Geographical Indication and is highly appreciated as a gift. In Serbia it has been used as an ornament in important ceremonies and crowning of Kings.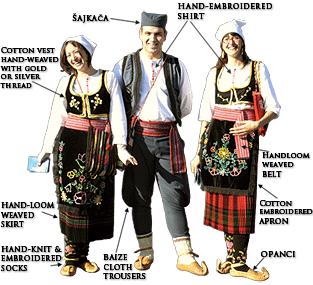 Opanci are traditional peasant footwear in Serbia. They are made of leather with or without the "beak" at the toes and are as easy on the feet as Italian shoes.. Šajkača is Serbian traditional headgear from the 18th century. It was originally worn by šajkaši, the Serbs who fought on the side of Austria-Hungary against the Ottomans on the Danube and Sava rivers. Serbian soldiers wore it as a part of their uniform in the First World War. Today, it is worn only by peasants in some parts of Serbia.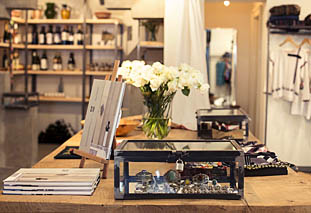 Makadam, Kosančićev venac 20, Tel: 2630-272. Open: Tue-Sun. 12-20. A large selection of different Serbian arts and crafts in a pleasant shop cum cafe where you can unwind over a glass of wine and plate of cheese. Delicatessen, wines, jewellery, clothing, pottery, natural skin care products, souvenirs...

Online Souvenir Shopping: suvenirisrbije.com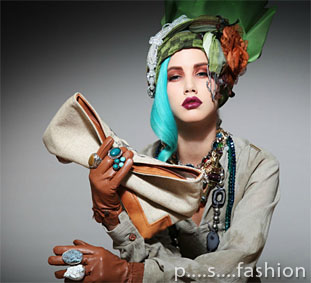 P....S....Fashion, Kneza Mihaila 23, Tel: 3287-085. Open 10-21. "What makes one P....S....Fashion lady different and prominent among all others, is the fact that despite all odds, she manages to preserve her primary weapon - her feminine nature and sense of sophistication." www.ps.rs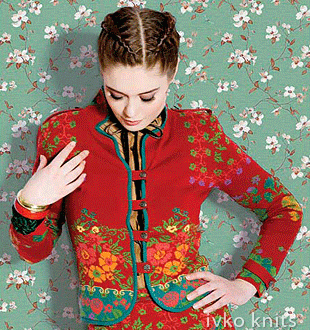 Ivko, Kralja Milana 7, Tel: 3348-176. Open 9-20, Sat. 10-16. Colourful knitwear with floral patterns, made of wool, cotton and linen.. www.ivko.com

ШЛИЦ (Šlic), Palmotićeva 23, Tel: 3236-429. Open 12-20, Sat. 12-18. Designer clothes, shoes and accessories by Serbiann

Fashion Designers. Most items are unique and everything is made in Serbia. www.slic.rs


Opačić Men's shoes, Milentija Popovića 9 (Sava Centre), Tel: 2206-135. Open 12-20, Sat.10-16. Corner of Kralja Petra & Uzun Mirkova St. Open: Mon-Fri.11-20,

Sat. 10-18. A wide range of handmade leather shoes for all occasions. opacic-shoes.rs


Dechko Tzar is the favourite T-shirt brand of the Belgrade cool and heroes of the streets, created by Braća Burazeri. T-shirts come in small series, in sizes for men, women and children. They aree

made from quality cotton, durable and fit like a glove. Gračanička 16, Tel: 063-7600-298. Open: Mon-Fri. 11-21, Sat. 12-19. dechkotzar.com.


Women's Shoess ABO, Kneza Sime Markovića 10, Tel: 3282-461. Open: Pon-Pet. 12-20, Sat. 12-16. Unique design of Women's hand-made shoes in limited series. By Iva Ljubinković. abo-shoes.com

In the same store you will find products made by her sister Ana, who creates women's clothes of vibrant colors and household items. remakehome.net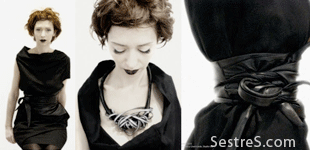 Choomic (Belgrade Design District), a small shopping arcade you can reach through the passage next to Sberbank on Dečanska Street (opposite Dom omladine) or through Passage from Nušićeva Street between No 5 and 7. Choomic offers clothes, footwear and accessories by more than twenty Belgrade fashion designers. Open Mon-Fri 12-20, Sat 12-17.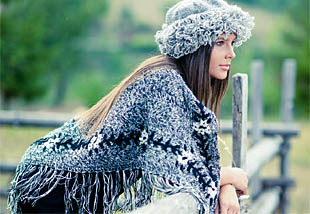 Sirogojno Style, (Showroom) Ivan Begova 3, Tel: 2624-089. Open: Mon-Sat 8-20. Hand-knitted jumpers and cardigans for men and women. Traditional and contemporary knitwear in a variety of playful colours, patterns and motifs. sirogojno-style.com
Gradstor, Braće Krsmanović 4 (Cultural Centre Grad). Open Mon-Fri. 17-21. Clothes, accessories, bags, lamps and various curious, if dispensable, bits and pieces made by young artists.





Spice UP, Choomic (Belgrade Design District), Tel: 062-272-063. Open: Mon-Fri. 12-19, Sat. 12-16. A great choice of spices of the World. spiceup.rs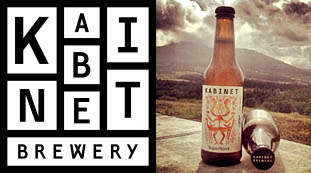 Kabinet, Best local craft beer. Brewed near Belgrade, at the foot of Kosmaj Mt, with Belgian malts, French yeasts and hops from around the world.15 different brews.Points of sale: Majstor za pivo" (Žorža Klemansoa 18), "Pivopija" (Bežanijska 27, Zemun), Supermarket Deli (Topličin venac 19)...

Bakery Trpković, Nemanjina 32, Tel: 3611-268. Open 8-20, Sunday closed. Try one of the best bureks in town which always attract a queue outside.
Bakery Čeda, Mutapova 65 (near Kalenić Market). If you want to see a genuine Serbian bakery (no pizza and Coke sold there) visit this bakery. The best burek in town! No wonder, as they pretty much sell only burek and yogurt. Open: 7-13.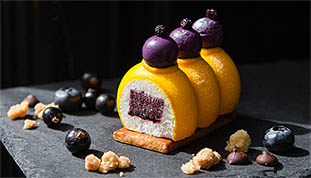 Mandarina Cake Shop, Gračanička 16, Tel: 4088-120. Open: Mon-Sun. 10-22. Family manufacture of cakes of exquisite beauty and taste. There is also a choice of croissants and Callebaut Belgian chocolate.
mandarinacakeshop.rs

Bakery Šarlo, Dobračina 59b (a bit out of the way), Tel: 2626-687. Open Mon-Fri 8-17:30, Sat 8-15:30. Various kinds of rather pricey breads without additives - baguette, fruit bread with walnuts and raisins, bread with honey and grains...
The Roastery "Mrčajevci", Jelisavete Načić 2 (behind Bajloni market), Tel: 064-1212-412. Monday closed. Scrumptious pork and lamb spit roast. Cooked the traditional way, over birch embers, sold by the kilo.

| | |
| --- | --- |
| Bosiljčić candy shop, Gavrila Principa 14, Tel: 2623171.Open: 7-19,Saturday 8-14. Hand-made Turkish delight, candies, lolli- pops and licidersko srce - bright red heart-shaped biscuits. | |
| Adoré Chocolat, Ušće (Tel: 3122-086) and Delta City (1 floor, Tel: 2203-832) shopping malls Open: Mon-Sun. 10-22. The finest chocolate treats in the Balkans. An bsolute must for choco-holics! | |
| Anđeli (Angels). Unforgettable taste of Belgrade in the shape of homemade cookies from Oat Flakes, dry fruit and chocolate. Perfect accompaniment to your afternoon tea. Order here. | |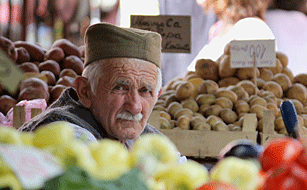 Green markets (Pijace) offer fresh fruits and vegetables, meat and fish, scrumptious meat and dairy products, pickles, honey, herbs and more. Officially open 6-19, but you will be wise to observe the times bellow, as farmers selling their own produce are eager to go home earlier.
Bajlonijeva Pijaca, Džordža Vašingtona bb (across from Skadarska Street), Tel: 3223-472. Open 7-14.
Kalenić Pijaca, Maksima Gorkog bb, Tel: 2450- 350. Open 7-14.
Zemunska Pijaca (Zemun), Masarikov trg, Tel: 2198-948. Open 7-14.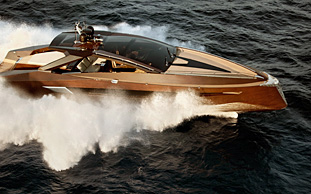 Art of Kinetik. Highest quality luxury boats made of mahogany, teak, stainles steel and leather. The very best from Belgrade. www.artofkinetik.com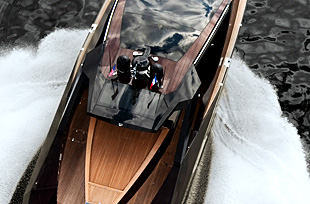 Delta City, corner of Jurija Gagarina and Dr Agostina Neta Streets (New Belgrade), Tel: 2203-624. Open 10-22. 95 shops, supermarket, multi-plex cinema, a variety of fast-food outlets and cafés. deltacity.rs
Ušće, corner of Mihajla Pupina and Ušće Streets (New Belgrade), Tel: 2854-510. Open 10-22. 140 shops, supermarket, multiplex cinema, bowling alley, a variety of fast-food outlets and cafés.
www.usceshoppingcenter.com
Mercator, Bulevar Umetnosti 4 (New Belgrade), Tel: 2015-400. Open 9-22. Mid-sized mall housing restaurant, children's playroom, supermarket, cafés, a post office and a bank open on Sundays.
New Millennium, Spasić's Alley (connecting Knez Mihailova 19-21 and Obilićev Venac). Open 10-21, Sat. 10-16. Small and cosy range of boutiques and shoe shops.



| | |
| --- | --- |
| Army Shop, Sarajevska 7. Radno vreme: Pon-Pet. 9-17, Sub. 9-14. Pilot jackets, Serbian Army Boots, Serbian Army Souvenirs, Books, Models, Replica Medals... | |


Belgrade Wolves. Kits, polos and sweatshirts of the famous Belgrade-based American football team. Orders at Tel: +381 65 318 4891 or via mail shop@vukovi.org.

Red Star (Crvena zvezda). Kralja Milana 23, Tel: 3345-424. Open: Mon-Fri. 9-21, Sat. 9-18.
Kits, polos, sweatshirts, scarfs and souvenirs... of one of the two most popular soccer clubs in town.

Partizan. Kolarčeva 7, Tel: 2630-385. Open: Mon-Fri. 10:30 - 18:30, Sat. 10:30-15. Kits, polos, sweatshirts, souvenirs, scarfs... of one of the two most popular soccer clubs in town.


Plato Books, Kneza Mihaila 48, Tel: 2625-834. Open 9-24, Sun. 12-24. A bookshop offering a large selection of books, comics and monographs in Serbian and English. Gift-shop and stationary.
Delfi, corner of Kralja Milana and Resavska streets (SKC building, entrance from Resavska), Tel: 2645-783. Open 9-22, Sun. 12-21. Wide choice of books, monographs and magazines in Serbian and English, and a modest selection of French books. Gift-shop.
Vulkan, Sremska 2 (corner of Kneza Mihaila and Sremska Streets), Tel: 2639-060. Open 9-22, Sun. 11-22. CDs, Gift-shop, books in Serbian and English.
Apropo, Cara Lazara 10; Tel: 2625-839. Open 10-20, Sat. 10-16, Sunday closed. A lovely little bookshop-cum-tearoom filled with books in Serbian and English. A large choice of green, white, black and fruit teas, as well as special tea blends and tea accessories.
Equilibrium, Brankova 23; Tel: 3284-256. Open: Mon-Fri.12-20, Sat. 12-18, Sunday closed.
Antiquarian Bookstore. Old Serbian editions and rare books in Serbian and foreign languages.




Teleflora, Svetogorska 11, Tel: 3030-048. Open: 9- 19, Sat. 9-16. Flower delivery worldwide. teleflora.rs
Merci Flover&Gift Shop, Njegoševa 2, Tel: 066-330-051. Open: 9-22, Sun. 9-16. cvecaramerci.rs