Serbia has a long tradition of wine making. Wine production in these areas dates back to the Roman times and Emperor Probus (born in what is now the north of Serbia) who planted the slopes of Fruška Gora Mountain with vineyards in late 3rd century. In medieval times, the Serbian royal house of Nemanjić promoted wine growing and outlawed the practice of adding water to wine. They were also very particular when it came to wine serving - there are records of a complaint addressed to the Hungarian court because the wine they served there during a banquet was warm, while in Serbia, it had to be chilled first.



In the 14th century, Emperor Dušan the Great made a 25 km long "wine pipeline" which transported wine from his vineyards to his court in Prizren. He also made the first laws which introduced the notion of the protected geographical indication and wine quality. Wine making in these areas flourished until arrival of the Ottoman conquerors, when many vineyard were destroyed. Wine production continued to some extent only in some parts of the present-day Serbia, mostly in monasteries, particularly those in Fruška Gora. In the 19th century, following successful Serbian revolution for independence, production of wine was renewed in central Serbia on a large scale. Serbian wines were exported to Viennese court and even found their way to France, especially as many French vineyards were destroyed in the outbreak of phylloxera in the 19th century. In the aftermath of the Second World War, under the communist regime, many privately held wineries were destroyed and wine was produced in large industrial plants where quantity took priority over quality. Large quantities of wine were exported to Germany. In mid-nineties of the 20th century, wine production in private wineries slowly began to pick up again. Today there is a large and varied offer of Serbian wines, some of which are of excellent quality, and can rival wines from the better-known European wine regions. They are certainly worth trying, if for no other reason, than because they are the best accompaniment to the food from there areas.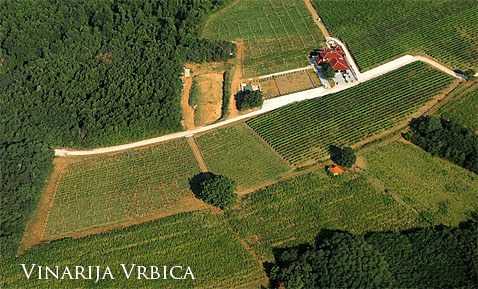 The geographic latitude of Serbian wine regions roughly corresponds to that of Bordeaux and Rhone Valley in France and Tuscany in Italy. Some of the best vineyards in Serbia are located in these regions: Oplenac (we recommend a visit to these excellent wineries - Vrbica, Aleksandrović and Kraljevska Vinarija (Royal Winery), Palić (Zvonko Bogdan and Dibonis), Fruška Gora (Kovačević, Kiš,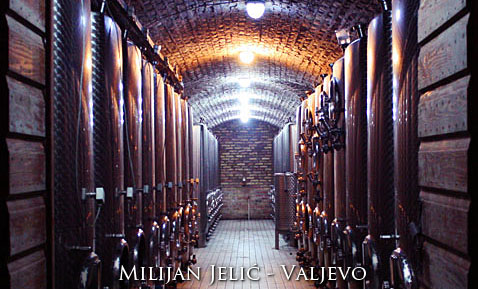 Živanović and Do Kraja Sveta (Until the End of the World)), Župa (Ivanović, Braća Rajković, Spasić, Minić, Radenković, Budimir and Stemina), Smederevo (Janko and Radovanović). We also recommend a visit to Jelić winery near Valjevo.
Other regions known for wine production include Vršac, Negotin and Knjaževac. Nowadays it is difficult to visit the region which traditionally produced the best red wines in Serbia, because it lies in Kosovo and Metohija, where wine production was almost stifled after the war of 1999. However, the Dečani Monastery and Antić winery make interesting wines with strong character, in spite of the adverse circumstances. The white wines we would like to recommend include Tamjanika (Spasić Winery), Morava (Jelić Winery) and Triumph (Aleksandrović Winery). Our preferred rosé wines include Varijanta (Aleksandrović Winery), Mina (Stemina Winery) or Tarpoš (Vrbica Winery). Served chilled, they go particularly well with Serbian "cooked" dishes. As for red wines, we recommend the wine produced by Dečani Monastery (in Metohija), Prokupac (autochthonous grape variety) made by Ivanović Winery or Braća Rajković Winery, Cabernet Sauvignon Barrique (Radovanović Winery) or Zvonko Bogdan. If you get a chance, try the wine from Sava's Field vineyard, a limited series produced, aged and bottled in the Serbian Monastery of Hilandar in Greece (Mount Athos). The authentic liqueur wine is the famous Bermet (Živanović or Kiš Winery).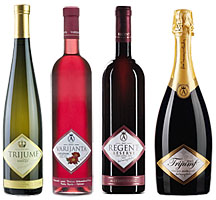 You can buy Serbian wines in these Belgrade shops:

Riznica Vina (Wine Treasure), Ruzveltova 48, Tel: 3089-266. Open 10-20, Sunday closed. Great selection of wines, spirits, very good prices.
Compania de Vinos, Kalenićeva 3 (near Kalenić Market), Tel: 2436-050. Open 9-21, Sun. 9-14:30. Good selection of wines, occasionally hosts promotional wine tasting events.
Serbian House of Wine, Braničevska 1